Interested in wholesaling Twisted Tiara Originals? Email us at [email protected].
Twisted Tiara's hand-dyed fashions are hip…NOT hippie!
Here at Twisted Tiara, I take traditional tie-dye patterns and re-imagine them for fashionistas who want hot looks without paying couture prices.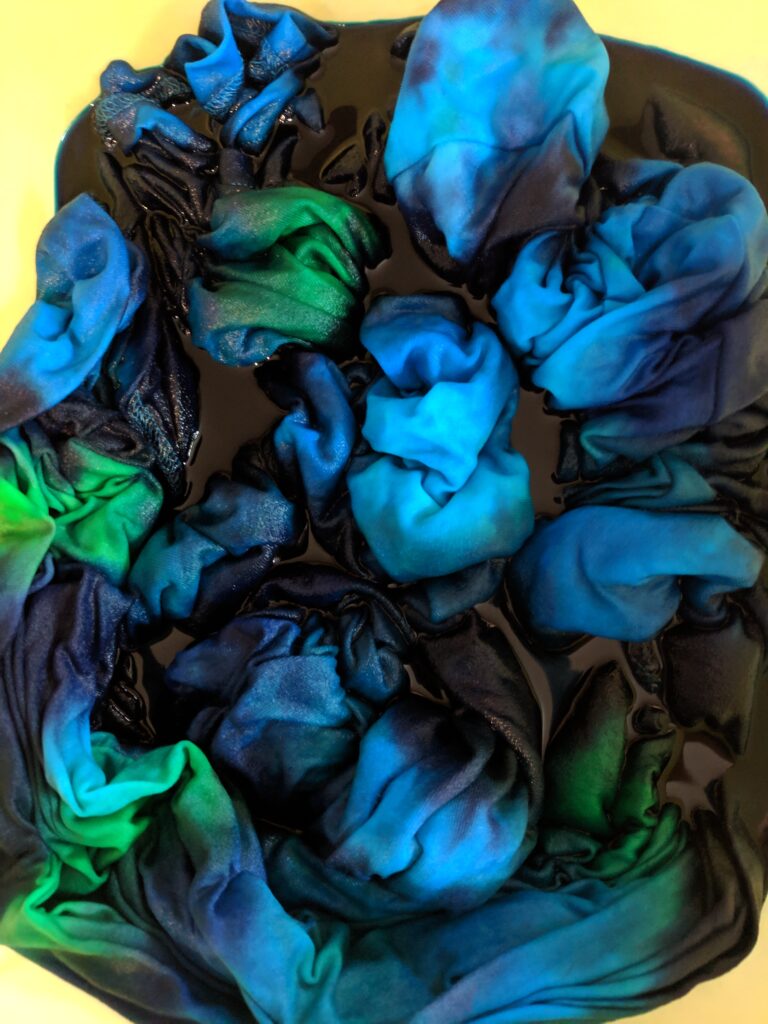 My wearable art has soft lines and unique color blends, which come from the low immersion dye technique I do. (You don't often see it used on clothing because it's slow and messy, but I love the watercolor effect).
My clothes are so soft and feel ah-mazing to wear!!! The fabrics are too delicate for rubberbands, so my patterns are formed by constricting the fabric. I pleat, fold, pinch and twist until there's just the right amount of texture.
And then the MAGIC happens!!! I artistically layer fiber reactive dyes (in on-trend fashion colors. I don't use dye from the big box store or the grocery. My colors will stay vibrant for years!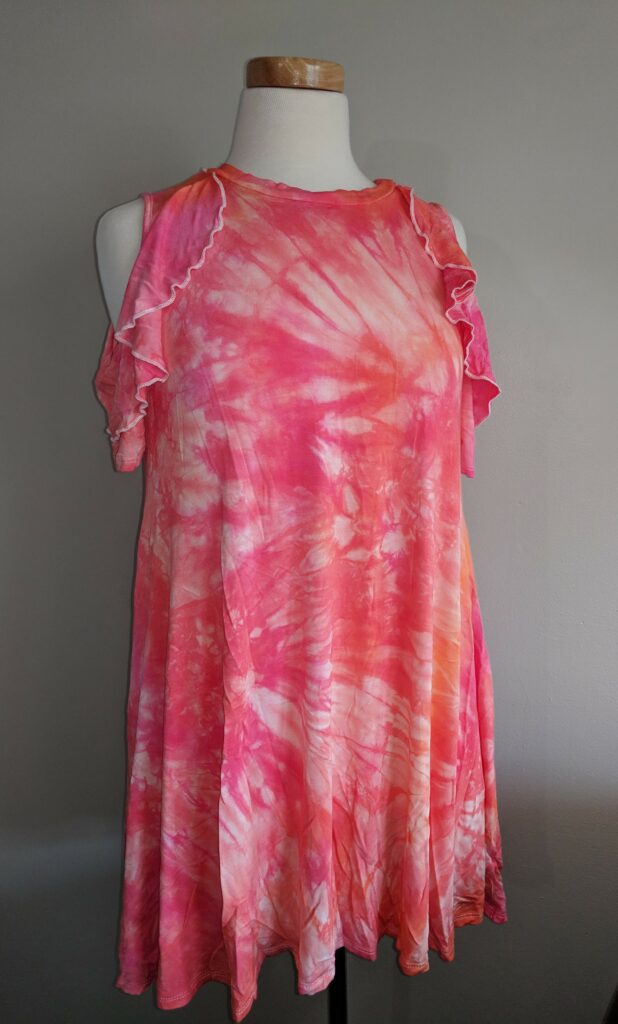 So what makes Twisted Tiara special? I am passionate about color and texture! I'm creating custom dye colors that you won't find anywhere else, and they are beautiful!! I also dye regular AND PLUS-sized fashions because we all deserve hip, colorful styles!!
Have questions about your purchase? Want to place a custom order? Have a boutique and want to talk about a wholesale order? Email us at [email protected].