Hand-dyed One-of-a-Kind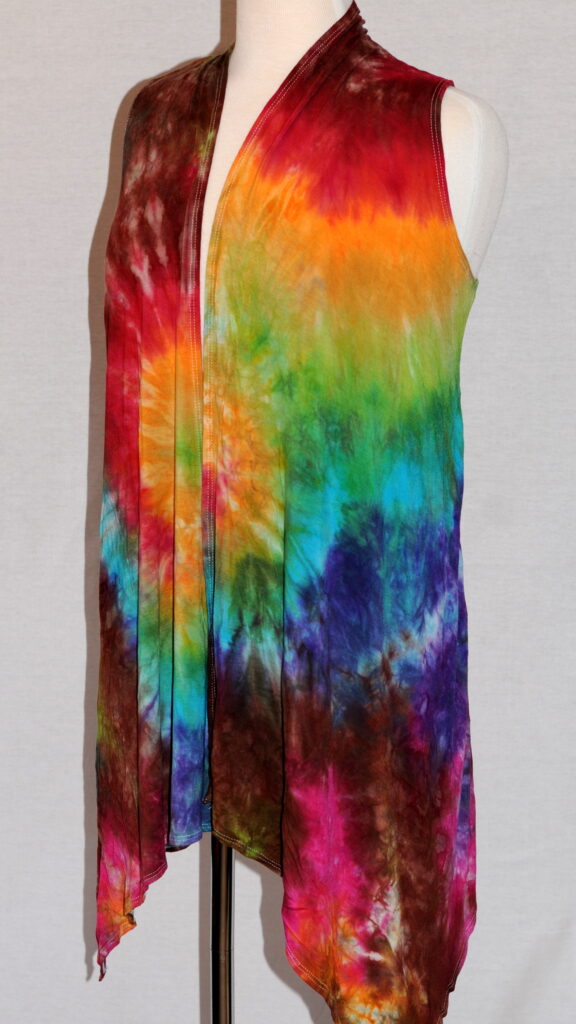 Colors: Your choice of colors
Sizes: S-XL
$65 (includes US shipping)
An easygoing wardrobe staple gets an eye-catching twist that flaunts an on-trend asymmetrical front hem to make pairing it with your favorite bottoms a cinch.
Twisted Tiara's re-imagined tie dye patterns are soft rayon and feel ah-mazing to wear!!! #hipnothippie #twistedtiara
Machine wash cold water with similar colors/dryer is fine, too.
MEASUREMENTS WITHOUT STRETCH
Small Bust 36″ Length(short side) 29″ Length(longer side) 37″
Medium Bust 38″ Length(short side) 29.5″ Length(longer side) 37.5″
Large Bust 40″ Length(short side) 30″ Length(longer side) 38″
95%RAYON 5%SPANDEX